The year 1999 marked the nascence of both online casino and the industry of video poker. Significantly, this time also marked the birth of NextGen which is one of the top online casino software providers.
A merger between NextGen and NYX interactive in 2011 saw NextGen become part of NYX gaming. It has since seen rapid growth as an ace gaming software provider, this has seen it serve a global marketplace with its some of its clientele composed of members from the World's largest Lottery Organisation.
NextGen specializes in providing up to date gaming solutions which can be customized to both land and online based casinos all over the world. A number of slot games from NextGen are also licenced to other software platforms which run a variety of other online casinos. Some of this platforms with licence from NextGen to run their slot games include Amaya, Bally, Aristocrat among others.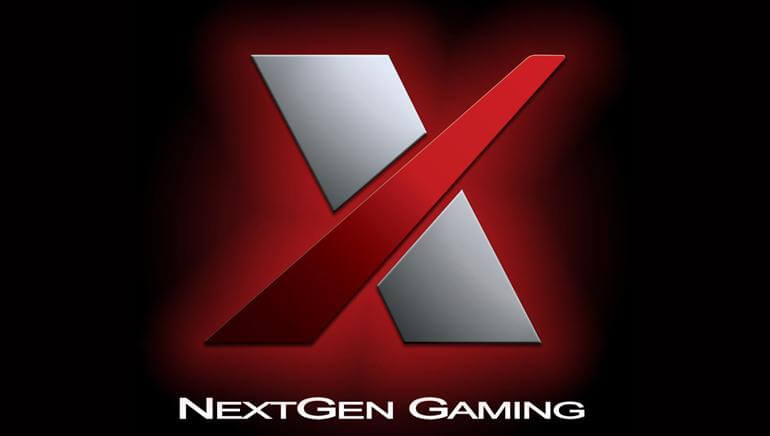 The first EGR Magazine B2B Awards for social Gaming supplier of the year went to NextGen which was in recognition of its social gaming application which provides operators with tools for running a slot site on the social networking platform Facebook. NextGen has its headquarters in London with offices its other offices located in Sydney and Stockholm.
Most popular NextGen slot games
NextGen slot games are very popular among casino players. Their success and popularity rises from the wide range of features that they offer which make their slots to really stand out. Some of the features include scatter payouts, bonus games, free spins and many more that make the games to have a large following.
The most popular slots in the NextGen slot games family are as listed below;
Medusa – Designed Amaya gaming, this is one of the top slots offered by NextGen. It is a 5- reel video slot where you can bet on up to 25 paylines. This is one of the most beautifully crafted slots featuring top notch animations with storylines that will get any gamer hooked.
300 shields – Based on the comic book and film of the same name, the game is about King Leonidas and his 300 Spartans against Xerxes the Persian King. It is a 5- reel, 25 payline slot that features impressive graphics and great sound effects which make it outstanding. The game also features free spins, bonus games and scatter payouts.
Dolphin reef – This is a 5-reel game,with 20 paylines. Its prominent features include a bonus round, scatters and wild symbols. The game is backed up by a very impressive oceanic theme which features turtle symbols, sea horses, clown fish and many other sea creatures which beautify the reels. The spin and respin feature is also one of the most visually appealing in the entire game.
Andre the giant– In this 5-reel online slot game, Andre rewards you for help him collect his ring, wrestling gear, tickets, championship belt and the referee for a reward. On top of this, you can also play bonus games which include free games, wild, scatter and finally the awesome Andre the Giant bonus game (Battle Bout bonus).
Progressive jackpots from NextGen gaming
NextgGen features some very impressive jackpot games. The players are able redeem cash prizes for the progressive jackpot awarded. The jackpot winnings from the NextGen slot games can amount to more than $6 million in total. This among other features is one of the main reasons that NextGen has gained a very loyal following to its online slot games. The progressive jackpots have also been a motivational factor for players who aspire to become big winners. Offering a wide variety of progressive slots, players are able to find both the traditional style and video games at their casinos.